Julian's Auto Showcase

Vehicle Consignment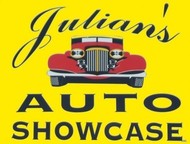 We sell your car and you get paid!
Department Hours M-F 8:30 a.m. to 6:00 p.m. Saturdays 9 a.m. to 3 p.m.
DEALERSHIP OPEN 7 DAYS A WEEK!!!
Steve Ferguson

Account Manager

727-848-8908
Benefits of Consignment
| | | | | |
| --- | --- | --- | --- | --- |
| | Get more for your vehicle than Trade-In value! | | | Advertising on National Websites and local too! |
| | No phone calls or e-mails! Avoid strangers! | | | No Hassles! Save time and Money! |
| | We handle the test drives and negotiation! | | | We handle transfers, payoffs and all paperwork! |
| | We take trades and provide buyers with financing! | | | Hundreds of satisfied customers! |
| | | |
| --- | --- | --- |
| | Let us turn your car or truck back into cash! | |
| | Call 888 – 475 – 6784 Now! | |
How Consignment Works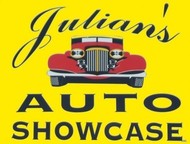 You get FAIR MARKET VALUE for your vehicle!
Values based on NADA valuation and we show you the numbers!
We draw up the agreement based upon our conversation with you!
You get a copy of EVERYTHING you sign!
One small monthly fee with no commissions or percentages deducted from YOUR ASKING PRICE!
Convenient detail/cosmetic/mechanical work done at WHOLESALE PRICES!
Activity updates available anytime!
Frequently Asked Questions (FAQ)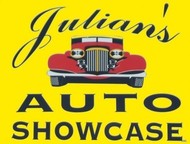 How long does it normally take to sell a vehicle?
Vehicles can sell in as little as a day! No one can truly predict the time of a sale. The key factors in selling a car will always be condition and price!
Do I need to have my vehicle detailed and serviced prior to bringing it to Julian's?We ask our consignees to bring their vehicles to us washed and vacuumed and with at least ¼ tank of gas. If your schedule does not permit you to do needed detail or mechanical work, we have certified auto technicians and detailers on site. This way you do not have to worry about getting the work done. You can just leave the vehicle with us and we can complete the work for you! For example, a complete oil change, safety inspection and tire rotation is only $19.99+tax! Ask your representative about our pricing structure for any of our services.
I've lost the title to my vehicle...
If you have lost the title to your vehicle, you will need to get a duplicate title. Julian's can help you with this.
My name is not on the title. Can I still consign the car?
Yes, but Julian's will ask to verify your relationship with the owner. As a rule, Julian's will write the check only to the person named on the title or a party with a valid Power of Attorney. Call ahead to discuss, Julian's can assist you in the Motor Vehicle Power of Attorney process.
How is the value of my vehicle determined?
Although Julian's policy is "set the price" we do evaluate your vehicle. A careful vehicle inspection is the basis of any fair pricing. A vehicle that has been routinely serviced and cleaned will be worth considerably more than one that has been neglected. Various pricing and valuation sources are used to determine fair market value.
My car is financed. Is that a problem?
It's not a problem. You can still consign a car to Julian's even if you are paying off a loan. It is important to provide a current statement of your account balance (payoff amount) when you bring your car in. We will contact your financing company for a 10 day payoff. Please leave your auto insurance in place when your vehicle has a loan.
What must I bring?
Please bring with you the following: Drivers license of owners, Insurance Card, Registration, Recent repairs/service, Lien holder information (Account Number, approximate payoff.)
My car is registered in another state...
If your car is registered in another state Julian's can consign your vehicle in most instances.
What happens if my car does not sell within 30 days?
Julian's will call you to let you know the car has not sold. In some cases Julian's will allow you to keep the car on our lot for free for an additional two weeks but we will ask you to consider reducing the price. It depends on the vehicle, and the inventory. Julian's will let you know. Remember, our goal is to get your car sold!
What happens if I decide to I want to sell my vehicle on my own? Or Pickup my vehicle?
Communication is the key! We do not hold your vehicle hostage - you can pick it up for a couple of hours or days if needed. As long as there are no pending sales on your vehicle, it can be released during normal business hours. We ask that if a consignee has their own buyer, they handle the sale away from Julian's Auto Showcase's property.
What if my certificate of title says "Rebuilt", "Salvage", "Flood" or "Lemon"?
Julian's will not consign or sell a vehicle with a "Salvage", "Rebuilt" "Flood" or "Lemon" title. This is also known as a "branded title".